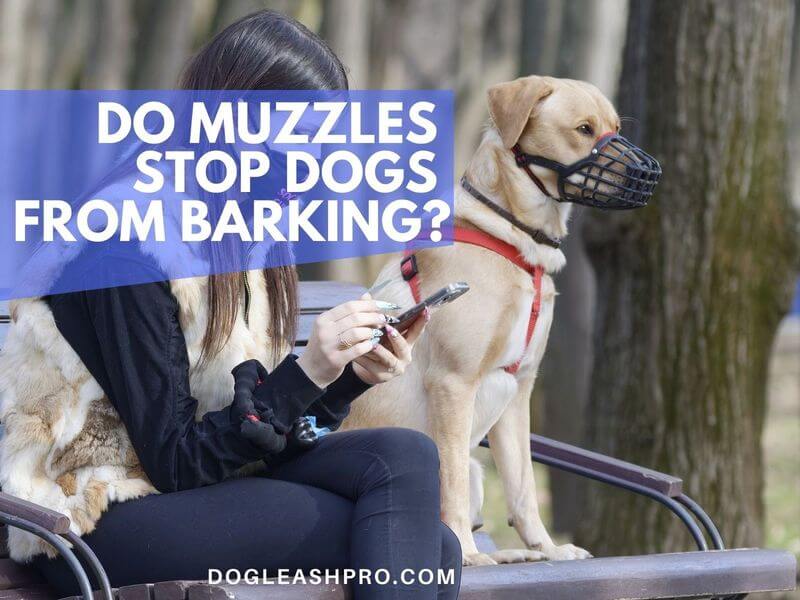 If your pup has a tendency to bark at other dogs or strangers, it can get frustrating. You may notice this behavior only when out on a walk. At home, they're usually calm around you and your family members. The idea of using a dog muzzle may come up.
Do muzzles stop dogs from barking? Yes, dog muzzles can stop dogs from barking. Wearing a dog muzzle may also help keep your pup calmer. Wearing a no-bark muzzle still allows your dog to pant freely, breathe easily, prevent biting or eating inedible objects.
While many pet owners want to control their dog's barking when out walking, it's important to understand the source of his barking. Below we've listed a few reasons. Keep in mind that barking is one of the ways a dog communicates with other dogs and with his pet owner.
Territory protection. It is natural for a dog to protect his territory by barking. A dog has a natural tendency to guard his territory against other dogs, animals, and strangers. The territory could be places where the dog spends a lot of his time or it could be his owner's property.
Release frustration. If a dog becomes frustrated, he will release that frustration by barking. Causes of frustration could be if the dog is confined to a small space or is unable to find his owner. Make sure to provide your dog with plenty of space to roam around and play. Have your dog play outside in the backyard to release some of that pent up energy and frustration.
Stress and anxiety. If a dog gets anxious or stressed out, one of the ways he will release that stress or anxiety is through barking.
Whether your pup is wearing a no-bark muzzle or a dog muzzle to prevent biting, be aware of how long your dog is wearing the muzzle. Dog muzzles are meant to be used for short periods of time.
If your dog is feeling frustrated, stressed, or anxious, he may have a lot of pent-up energy inside of him. To release that pent up energy, take your dog for a walk or play fetch with him. We recommend the ChuckIt! Ultra Ball. If you dislike having to constantly throw the ball, the Chuckit! Ball launcher will save you.
If your dog is still barking after the walk and exercise, we understand how frustrating that can be. Compared to other devices like ultrasonic emitters to prevent barking, we believe the dog muzzle is a more humane option. Ultrasonic emitters do not address the underlying cause of your dog's barking and they only offer a short-term fix.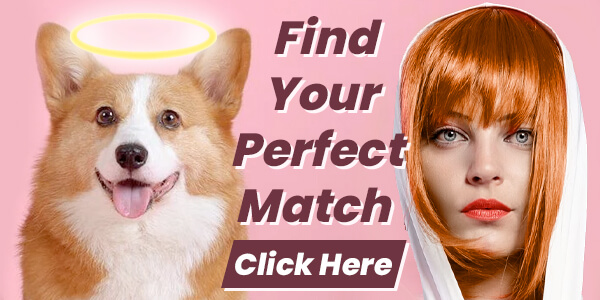 Here is what you can do to train your dog to stop barking:
Using a no-bark basket dog muzzle to train your dog to respond to the word, "quiet."
Allow three to four barks.
It's crucial to allow your dog to bark a few times. Preventing your anxious dog from barking may lead to other behavioral problems such as destroying furniture around the house or urinating inside the house.
In a calm and clear voice, say "quiet."
When you calmly say "quiet," hold his no bark muzzle gently and drop an object loudly to distract him.
With constant practice, your furry friend will learn that "quiet" means he should stop barking.
When choosing the best dog muzzles to prevent biting, make sure it is one that will fit your pup properly and securely. The right size dog muzzle will provide your canine with a comfortable and safe fit. For your convenience, we've reviewed the basket dog muzzle below.
The Soft Basket Dog Muzzle for Barking is the best dog muzzle for barking. Made of flexible non-smell silicone, the lightweight Barkless dog muzzle is durable, yet soft on your dog's snout.
Preferred by many owners, the basket muzzle features an all-around protection design to prevent your pup from barking, biting, eating, and chewing inedible objects around them. Another feature is its ventilation design that allows your dog to breathe, pant, drink, and eat small treats.
Best of all, the soft basket dog muzzle for barking includes padded cotton safety straps to ensure a secure, comfortable, and safe fit. There are two points of secure attachment. The first is the secure loop that attaches to your dog's collar. The second is the overhead strap that connects directly to the rear strap for an extra secure fit.
You won't have to worry about the muzzle falling off when visiting the veterinarian or at the dog park. Make sure to measure your dog's snout twice before buying to find the right fit. Best of all, the reflective stripes on the straps provide safety during night walks.
Soft Basket Dog Muzzle for Barking by Barkless Key Features:
Prevents: Barking, Biting, Eating Unclean Objects, Chewing
Allows: Unrestricted breathing, panting, drinking water, eating small treats
Materials: Made of flexible silicone basket muzzle so it is durable yet lightweight and soft on your dog's skin
Available in 6 snout sizes

1 (Snout 7-8″), 2 (Snout 7.5-9.5″), 3 (Snout 10-12″), 4 (Snout 12-13.5″), 5 (Snout 13.5-14.5″), and 6 (Snout 15-17″)

Available in 2 colors: Black and Red
All-around protection coverage of the dog's snout
Soft basket dog muzzle has padded cotton safety strappings for a comfortable and secure fit
Safety straps feature 2 additional points of secure attachment
Price: Range from $12 to $22 depending on your dog's snout size
What customers are saying:
Many Pit Bull owners commented that this is one of the best dog muzzles for barking they've used so far. While out walking, their Pit Bulls have a tendency to bark at strangers. At the vet, they will bark. Wearing the soft basket muzzle prevents their Pit Bulls from barking.
Some Pit Bull owners noticed their Pit Bulls trying to take the soft basket muzzle off but to no avail. The dog muzzle for barking is sturdy with the help of the safety straps.
Dog owners love their furry friends can still drink, pant, and eat small treats with the no bark muzzle on.
A few dog owners have rescued dogs. They noted that this basket muzzle gave the rescued dogs a chance at a good life in the new home. Wearing this basket dog muzzle allows their pups to roam freely in the house without the owner worrying that they may bark at family members or chew furniture.
A few customers mentioned that the sizing chart is a bit off. It seems to run a bit too large. If you have questions about sizing, the manufacturer encourages you to contact them and they can work with you to help pick an ideal size for your dog.
Make sure to read the instruction on how to put it on correctly. Every purchase includes an 8-page guidebook.
We did not forget about the ChuckIt! Ultra Ball. Below is the buyer's guide for the ball.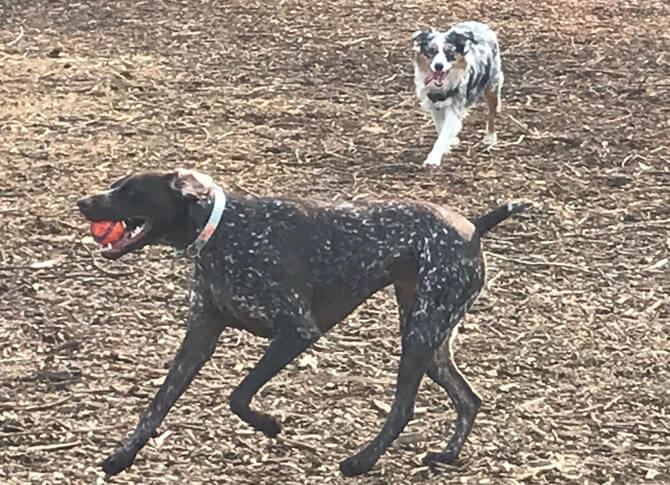 The durability factor of the ChuckIt! Ultra Ball stood out to us. Not only does it have an indestructible design made especially for aggressive chewers, but its high-visibility and colorful design nailed it in our list of indestructible criteria.
The tough natural rubber core and sturdy walls of the ball allow it to be very bouncy which attracts your dogs' attention, encourages them to jump as high as they could, and engages them to play for hours. Although the ball has a thick textured surface, it is also soft on your dog's teeth and mouth.
The lightweight and buoyant nature of the ball allows it to float in water. Have your dog jump into the water and fetch the ball!
Additionally, the bright colors of the ball allow you to play fetch at any time of the day for as many hours as you like. Best of all, it's a great way to bond with your canine companion and have fun.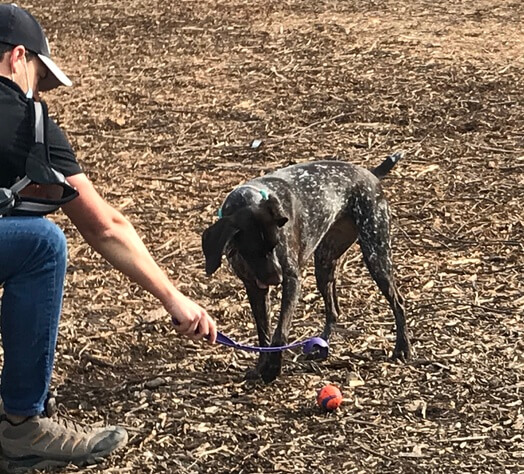 ChuckIt! Ultra Ball Key Features:
High-impact bouncing entices dogs to play fetch
Lightweight and buoyant design that will float in water
Compatible with Chuckit! ball launcher
Rubber ball has a textured surface with a thick rubber construction for aggressive chewers yet soft on the dog's mouths
Bright colors allow owners and canine to play at any time of the day and stay engaged
Easy to wash
Available in 3 sizes: Medium, X-Large, and XX-Large
Price: Range from $4 to $13 depending on the size of the ultra ball
What customers are saying:
An overwhelming number of dog owners said this is the ball to get for your dogs if they are aggressive chewers.
Pitbulls owners said their dogs yet to destroy the ball. They said these are must-have for any type of dog. They recommend this ball for destructive dogs.
Many owners noted that their dogs are obsessed with the ChuckIt! Ultra Ball. In fact, they chew on it like it's a pacifier, yet the ball stays perfectly fine.
Dog owners love that the ball is easy to throw, bounces great, floats in water, and is super easy to wash off. Best of all, they love the durability of the ball.
Some owners said to get the Chuckit! ball launcher because it keeps their hands clean, while their dogs get a good workout. The launcher is also great for kids who like to play fetch with the dogs because it keeps their little hands safe.
A few customers advised buying the right size ball for your dogs. For example, if you have a large dog, make sure to get a large or extra-large ball and not a medium or small ball. Other than that, have fun!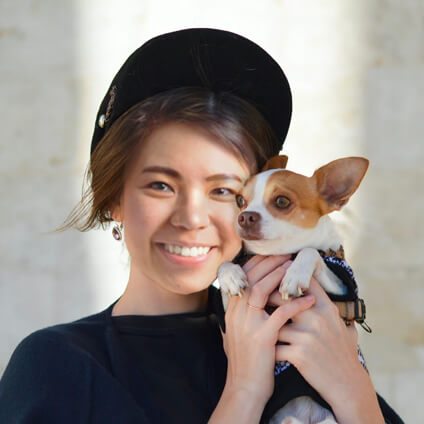 I'm a pet lover who has years of pet sitting and grooming experience. I thought it would be a great idea to share my experience with all pet owners so they can also keep their canine companions healthy, happy, and clean!