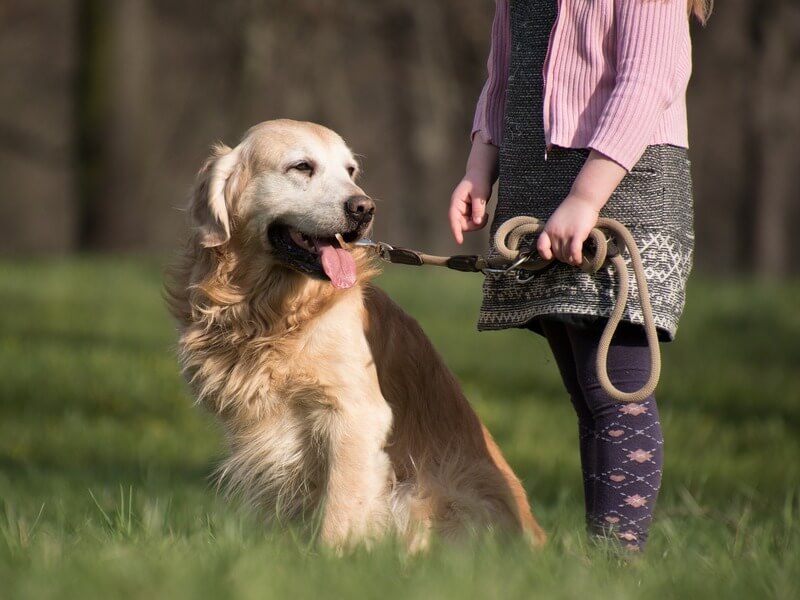 When it comes to your dog's safety, choosing the perfect rope dog leash is crucial. Rope dog leashes provide pet owners optimal control while giving their canines enough room to explore during walks or hikes.
If you're considering a rope dog leash for your furry companion but not sure where to start, look no further. We are bringing you the best selection of rope dog leashes. We will also discuss key factors that make a rope leash trustworthy, especially if your pups like to tug or chew it.
Our top pick, Friends Forever Rope Slip Lead 6 Ft provides the durability and convenience that owners are looking for. The result is a rope slip dog leash that holds up over time. Plus, its flexible and reflective threading design gives you the control you need while keeping your dog safe.
THE 5 TOP-RATED ROPE DOG LEASHES FOR 2023
*Ratings are from Amazon at the time of publication and may change
Our Top Pick: Friends Forever Rope Slip Lead 6 Ft
The Friends Forever Rope Slip Lead 6 Ft is our top pick. This heavy-duty leash is made of premium quality mountain climbing rope that is waterproof. It features highly reflective threadings which makes it the perfect rope leash for evening walks.
The rope slip dog leash is 6 feet long to give you optimal control while allowing your pup enough room to walk. It is perfect for dogs of all sizes and is sturdy enough to withstand 1000 pounds of strength.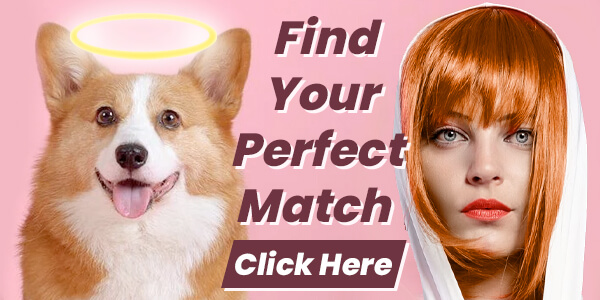 Speaking of control, the rope slip lead features a leather slide that allows owners to control and adjust the size of the loop around the dog's neck.
If you plan to take your four-legged friends on a long walk or hike, this rope slip lead is the answer. While it is durable, it is also lightweight so even your small dogs feel comfortable.
Friends Forever Rope Slip Lead 6 Ft Key Features:
6 feet rope dog leash, 1/2 inch thick cord
Nylon mountain climbing rope material
Adjustable slip lead
Highly reflective threads
Strong and durable
Waterproof and machine-washable
Comes in 6 different colors: green, olive, red, white, black, and blue
What customers are saying:
Dog owners noted that this rope slip lead is perfect if you have medium or large dogs.
Many owners were impressed by the durability of the rope slip dog leash. It can withstand the pup's tugging and chewing.
Some owners commented that this rope leash is great for training their pups.
The reflective threading in the rope leash allows drivers to see them when they're walking in the evening.
A few customers said this slip dog leash is a bit bulky for their small dogs.
Some customers commented that you have less than 6 feet of rope available because this is a slip lead.
Runner Up Pick: iYoShop Climbing Rope Dog Leash
Our runner-up pick is the iYoShop Climbing Rope Dog Leash. This leash was close to making it our top pick because it has great safety and durability features when walking, hiking, or running with your dog.
The metal dog leash clasp is ½ inch thick and made of heavy-duty braided nylon rope. The nylon rope leash features highly reflective threads to keep you and your dog safe and visible while walking at night.
If your pooch likes to pull on the leash, the padded handle at the end of the leash provides you with a comfortable grip and protects you from hand strains or bruises. Your long walks will now be more enjoyable.
There's also a waste bag ring near the comfortable handle so you can attach a dog waste bag dispenser. iYoShop is a small family-owned business of dog lovers that supports rescue dogs and animal shelters all over the United States and has a 60-day 100% money-back guarantee policy.
iYoShop Climbing Rope Dog Leash Key Features:
Perfect for medium and large dogs up to 150 pounds
Heavy-duty yet lightweight
Great for walking, hiking, or running
Padded handle for comfort
Comes in 7 different colors: black/green, black/white, blue, pink, green, purple, and red
What customers are saying:
The majority of dog owners noted the sturdiness of the climbing rope dog leash. They've been using it for half a year now and it's still going strong.
The climbing rope leash does not show any wear or tear after dogs aggressively chew on it.
Many owners said the handle is very comfortable and they're glad to have some cushion for their hands.
Some dog walkers commented that the metal ring for attaching a waste bag dispenser is convenient during their walks and the clasp easily clips onto the collar.
A few customers pointed out that the handle is a bit big due to the padding.
Best Budget Pick: BAAPET Climbing Rope Dog Leash 5 Ft
If you're looking for an affordable leash with many great features, look no further than the BAAPET Climbing Rope Dog Leash 5 Ft. The rope leash is made of strong nylon mountain climbing rope that is 1/2 inch in diameter so it is durable for long walks or mountain climbing.
The strong and tangle-free clasp lead allows you to easily attach it to your dog's collar or harness. Great for medium or large dogs, the climbing rope dog leash also has highly reflective threading to keep you and your dog safe and visible when walking at night.
With an ergonomic foam handle, you'll get a comfortable grip without suffering from rope burn or hand strain. Best of all, the 5 feet nylon rope leash is perfect for jogging, hiking, or running.
BAAPET Climbing Rope Dog Leash 5 Ft Key Features:
5 feet nylon rope dog leash with tangle free clasp
Comfortable padded handle
Highly reflective threading
Comes in 7 different colors: black, blue, green, hotpink, orange, purple, and red
What customers are saying:
Many dog owners said the nylon rope leash is affordable and durable. It didn't show signs of wear or tear with dogs constantly chewing on it.
Some owners use the climbing rope leash for their large dogs and said it can withstand strong pulling. The padded handle is comfortable and prevents any rope burn to their hand.
A few owners noted that the nylon rope leash is great for puppy training.
Most of the reviews mentioned the reflective threading, saying it is perfect for evening walks.
Some customers pointed out that the clasp lead is a bit big if you have a small dog.
If you're not careful, the nylon rope dog leash can get bunched up in sections.
Best Cotton Rope Dog Leash: Braided Dog Leash 6 Ft
The Braided Dog Leash 6 Ft is our best cotton rope dog leash. The braided rope dog leash with leather tip and metal clasp is both durable and comfortable for you and your dog. The leather is hand tailor and gives the cotton rope a special touch.
The braided dog leash can withstand over 100 pounds of strength and pull.
Braided Dog Leash 6 Ft Key Features:
Comes in all three sizes: 4 feet, 5 feet, and 6 feet
Comfortable handle
Durable cotton rope with clasp
Comes in 6 color options: blue green, camel, dark brown, light brown, navy, and red
What customers are saying:
Most owners were happy that this cotton leash is soft, comfortable, lightweight, and flexible.
Pet owners are glad this heavy-duty rope leash can withstand the pressure of large dogs.
Some owners own this cotton leash in multiple colors. They love the different vivid color options.
Dog walkers noted that the leather is well stitched on both ends and the clasp is very sturdy.
A few customers mentioned that the leash is a bit too heavy for their small dogs.
The handle is not padded so you may feel a bit of heat from the friction of the rope moving in your hand.
Best Polypropylene Rope Dog Leash: Mendota Pet Slip Lead 6 Ft Rope
Our best polypropylene rope dog leash pick is the Mendota Pet Slip Lead 6 Ft Rope. This slip lead is convenient for dogs that don't wear collars or for owners who don't like to deal with leash hooks or collar loops.
The British-style slip leash is uniquely designed for walking and training. It's a great training tool to teach your puppy proper walking behavior. Made of multifilament braided polypropylene, the rope leash is soft and comfortable to hold. It's also flexible enough to manipulate or roll-up.
Small details like the oil-tanned leather snap were added to this leash so pet owners are able to adjust the leash to any neck size and control the collar diameter.
Best of all, the rope dog leash is waterproof, machine washable, and handmade in the USA. It is backed by a generous 30-day satisfaction guarantee.
Mendota Pet Slip Lead 6 Ft Rope Key Features:
½ inch lead
Handmade in the USA
Waterproof and machine washable
Great for dogs weighing 50 to 250 pounds
Comes in 4 sizes and 10 color options
What customers are saying:
Many dog owners trust the Mendota Pet rope leash because of the generous 30-day satisfaction guarantee.
Pet owners love the durability and sturdiness of this leash. They are happy that the rope leash is soft and comfortable to hold.
Dog owners are able to gain better control of their pup by looping high on the neck and behind the ears. The adjustable leather tab ensures the leash fits perfectly without sliding on its own during walks.
Many of the complaints were about the style of the slip lead rather than the product itself.
WHAT ARE ROPE DOG LEASHES
In the dog leash world, rope dog leashes are considered top-notch quality. Rope leashes are designed to be sturdy, durable, easy to use, and can withstand your dog's pull and pressure.
Rope leashes keep you and your dog safe during hiking, walking, jogging, or training and come in several sizes and materials. This type of leash will have strong braided materials that keep the leash sturdy and able to withstand the pulling, chewing, and force of your canine companions.
When compared to other types of leashes, rope dog leashes are great for hiking or long walks because this type of leash is made from mountain climbing rope, which makes them very strong and safe. Dog owners love the rope dog leash because it is comfortable for their pooch and their hand.
The handle of rope dog leashes is also very comfortable. This type of leash is round, which makes it easier to hold. It is also convenient because the handle also gives you the ability to attach the poop bag holder, your keys, or flashlight.
The rope dog leash is also great for long walks due to its strength and durability. This allows dog owners to feel confident that they are in control of their canine friends while also feeling safe that they won't accidentally get hand, shoulder, or arm injury.
Many owners with medium to large dog breeds prefer to use a rope dog leash that is made of cotton because it provides them greater control without hurting their canine companions.
WHY USE A ROPE DOG LEASH
Rope dog leashes are made from mountain climbing rope which has become popular because of the durability and comfort the material provides. Many dog owners prefer the dog rope leash because there is a little bit of give, which can help protect your arm and shoulder from injury if your dog pulls on a leash. Depending on which rope leash you choose, it can last up to 7 years and show no signs of wear or tear.
WHEN TO USE ROPE LEASHES
Rope dog leash can be used at any time unlike other types of leashes that are only recommended for certain uses. Dog owners prefer to use rope leashes during the following.
Long walks. Dog owners feel comfortable using rope leashes during long walks because of the durability and strength of the rope leash. Rope leashes are made of materials that make it very flexible to use and can withstand the pressure of pulling and tugging from your furry friend. The leash is also shock-absorbing so you can enjoy long walks while minimizing any shock to your arm or hand if your dog pulls on the leash.
Outdoor activities. Whether you plan on hiking, rock climbing, or engaging in water activities with your canine companion, rope leashes are ideal because the sturdy material of the leash gives you great control of your dog and can withstand active movements from these activities.
Dog training. Many dog owners choose rope dog leashes during training because the length of the leash keeps your pup at close length and you are able to have full control of your pup.
Strong dogs and pullers. Rope leashes are durable and shock absorbing so if your dogs pull on the leash, it should be as painless as possible. The strength of this leash allows you to correct your dog's pulling habit and quickly gain control of your dog.
Leash chewers. Rope leashes are known to withstand chewing because of their materials making them much more difficult to destroy.
HOW TO CHOOSE THE BEST ROPE DOG LEASH
Choosing the best rope dog leash and the different needs in a leash depends on your dog's size, behavior, activities and where you live as well as several factors listed below.
Length. How well your dog is controlled depends on the length of the rope leash. No matter if you have an active or slow-moving dog, safety is important and you'll want them by your side. Standard leash lengths vary between 4 to 6 feet, with widths between 3/8ths of an inch to 1-inch wide. In this article, all of the leashes we recommend are 4 to 6 feet in length because in several different situations these lengths work best. For example, if you and your dog are walking on a busy street with heavy traffic, it is important to keep your canine companion close to you for safety. Selecting the 4 feet leash is the best option because it gives you more control and limits the space your dog has to get into trouble. However, if you live in a quiet less traffic neighborhood then the longer 6 foot dog leash gives your dog a little extra room to walk and explore.
Material. Rope dog leashes come in different types of materials. Some are made of cotton, while others are made of nylon or polypropylene. Each of these materials makes a fine rope but has its own specific qualities that make it a better match for your canine companion.
Polypropylene: If you and your dog like to go on long walks on the beach and are looking for a rope that repels water, polypropylene rope leash may be the best option.
Cotton: If you and your dog won't mind the rope getting wet as long as the rope lead does not get stretched out when wet, cotton rope dog leashes may be the best options as this material absorbs water without stretching the rope. It is a great option if you or your dog chafe easily because it is softer than other materials. Although thick cotton can be heavy, it is very durable and strong.
Nylon: Another option is the nylon rope dog leashes which are lightweight. They are durable and good in the water, as long as the leash dry in between uses. Nylon rope dog leashes come in a variety of colors if you like different color options. Because nylon dog leashes are more susceptible to destruction through constant chewing, we have selected thicker designs that will usually stand up to your dog's chompers.
Clip Material. It is very important that your rope leash comes with a strong clip that attaches to your dog's collar or harness. If the clip is weak, you risk putting your furry friend in danger of escaping you.
Trigger snap clip: This type of clip is great for large dogs that like to pull beaue it is made to withstand pressure
Bolt snap clip: This is the most common clip you will see on most common dog leashes. This clip is great for small dogs or dogs that don't often pull on their leash
Carabiner locking clasp: This type of clip is similar to a bungee clip in that the button for un-clipping is not obvious and this type of clasp has a lock that spins into place. This clip is great for strong dogs that pull or if you are afraid that your dogs may escape from their leashes.
Leash diameter. The strength of the leash is determined by the diameter and it's crucial to find a rope leash that suits your dog's desire to pull.
Large strong dogs larger than 30 pounds: it is best to select a thicker leash, especially if your large dog is a chewer or a puller. The rope leash should be a minimum of half an inch.
Small dogs under 30 pounds: It may be best to choose a rope leash that is half an inch or smaller in diameter. This way it is not too bulky or heavy for your small furry friend.
Slip lead or clasp lead. There are two main types of rope dog leashes.
Slip lead.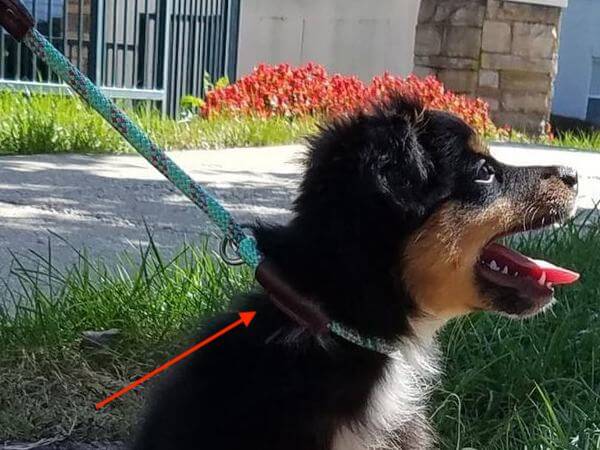 Rope leashes can come with a slid lead that loops around your dog's neck. It is great for training purposes because it can be put on quickly. Some pups get excited when it's time to go walking and it can be impossible to attach a clasp to their collar.
Most pet owners choose slip lead because of the convenience. Using it does not require the dog to wear a collar and they can slip a leash around their dog quickly.
If you choose a slip lead, please make sure you are using it in the way it is intended. If used improperly, it can be uncomfortable for your dog and may even cause choking. The best way to use a slip lead is to place it high on your dog's neck, behind their ears. To catch their attention, simply tug on the leash gently.
When using a slip lead, do not drag your dog down the road. It's best to choose clasp lead if you've never been properly trained on how to use slip leads.
Clasp lead.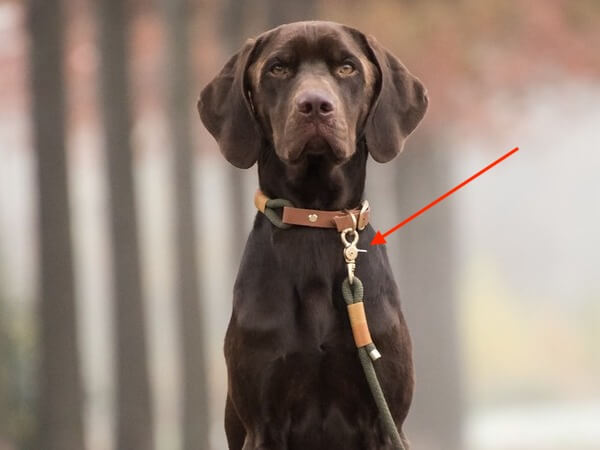 Many dog owners choose to go with clasp lead because their pooch likes to pull and it is a safer leash option. To use the clasp lead, your pooch must wear either a collar or a harness. Simply attach the clasp lead to the dog's collar or harness.
When selecting the clasp option, make sure to consider the thickness and durability of the main portion of the clasp as well as any wires, pins, or springs used in its construction.
Runner Up Pick: Embark Pets Climbing Rope Dog Leash
Our runner-up pick is the Embark Pets Climbing Rope Dog Leash. As a dog owner and product reviewer, I can confidently say that this heavy-duty dog leash climbing rope is a game changer for any dog owner. The diameter of the climbing-grade dog rope is 1/2 inch, making it exceptionally durable.
This isn't your run-of-the-mill nylon leash. It's made from the same material used by mountain climbers and can support up to a whopping 4,600 pounds! Even if you've got a strong and large canine companion, this leash will ensure their safety.
Its robust woven design means it'll stand up to daily use and the pull of even the most enthusiastic dogs.
The 6-foot leash hits the sweet spot of giving your pup the freedom to explore but still providing you complete control during walks, runs, or hikes.
As an active dog owner, I appreciate that the climbing rope dog leash allows for various activities without compromising safety. It's the ideal blend of control and freedom, designed with your dog's best interest in mind.
Lastly, the rope dog leash comes with a satisfaction and lifetime guarantee, which is the cherry on top! The makers have complete confidence in the quality of their product and are willing to stand by it.
I also like the metal carabiner that comes with the leash because it provides unparalleled strength and security. It offers the convenience of easy attachment and detachment to a collar or harness.
While this rope is tough, it's important to note that this leash isn't intended to be a chew toy.
With that said and based on personal experience, I recommend the Embark Pets Sierra Leash. It's a small investment that guarantees a big return in terms of safety, control, and peace of mind.
iYoShop Climbing Rope Dog Leash Key Features:
Perfect for medium and large dogs
Heavy-duty yet lightweight
Great for walking, hiking, or running
Water-resistant
Thick heavy-duty carabiner
Comes in 5 different colors: navy blue, black, orange, pink, turquoise
Max and Neo Rope Dog Leash
With the Max and Neo Rope Dog Leash, you're not just purchasing a leash – you're contributing to a greater cause.
By choosing this leash, you're doing much more than ensuring you have a high-quality, durable dog leash. You're directly supporting dog rescues all across the USA, providing them with matching leashes and contributing to their ongoing mission of helping dogs in need.
This high-quality 1/2″ reflective rope leash isn't your ordinary leash. It's designed with precision to provide strength, durability, and comfort for both owners and dogs alike.
With 4 rows of highly reflective stitching, you'll want to use this leash on all your evening walks. It is resilient and designed to endure the constant use of active, energetic dogs.
Lastly, don't overlook the high-end features of the Max and Neo Rope Dog Leash. The leash showcases a quality embossed leather wrap, stitched seams, and a matte black finished heavy-duty clasp.
Overall, it's a leash designed with meticulous detail, ensuring quality and safety for you and your furry friend.
Max and Neo Rope Dog Leash Key Features:
Company donates to dog rescues: each purchase equals a leash donation
Constructed with high-quality nylon
Designed for large dog breeds
Tough and heavy-duty durability
Great for walking, hiking, or running 
Comfortable and affordable
Reflective stitching for night visibility
Includes a heavy-duty clasp
Embossed leather details
Ongoing support for dog rescues
Comes in 7 different colors: black, blue, orange, pink, purple, red, teal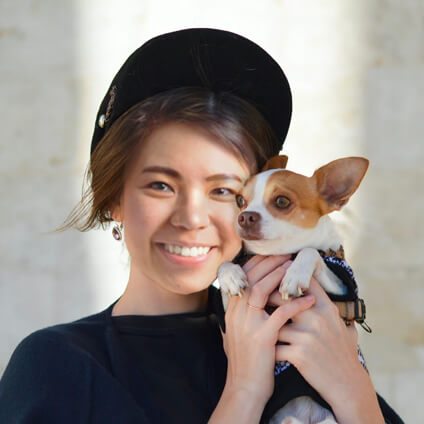 With over five years of specialized experience as an animal writer, my expertise lies in dog nutrition, health, behavior, grooming, and training. I am dedicated to delivering helpful and informative content that caters to the well-being of our furry friends. My primary goal is to empower pet owners with knowledge and ensure our canine companions thrive in health and happiness. In my free time, I love volunteering at local dog rescue centers.