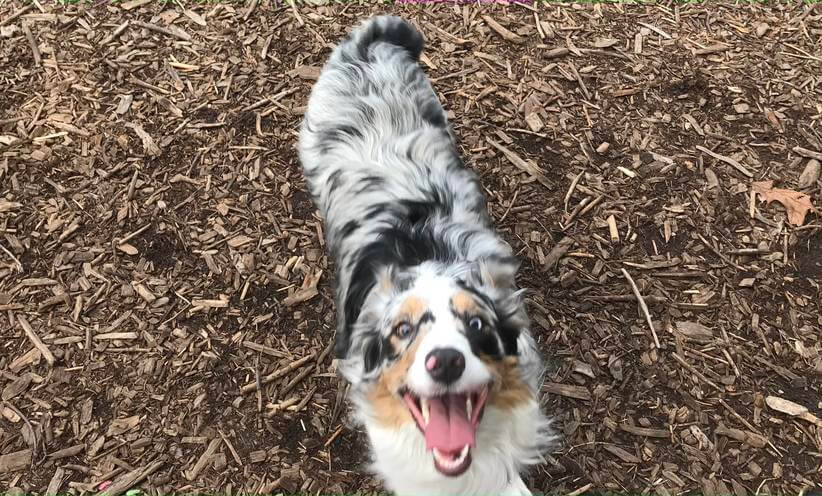 If you're looking for a smart dog breed, you'll find it in Border Collies. They are loving, affectionate, and have an intense workaholic personality. As one of the most energetic dog breeds that love the outdoor, many Border owners choose to install an electronic dog door so their pup can access the backyard to play, run, and roll around.
If you're ready for a dog and want to know more about Border Collies or wonder how their intelligence compares to other dogs, this article is for you. Below, you will learn how smart they are and if they are the right dog breed for you.
Are Border Collies Smart? Border Collies are the world's smartest dog breed when it comes to obedience, working intelligence, and adaptive nature. They are also very trainable.
How smart are Border Collies?
One of the smartest Border Collie dogs is Chaser who knew 1,022 nouns. Her owner spent four to five hours every day training her for three years.
Why Are Border Collies So Smart?


Border Collies are smart due to their adaptive and instinctive intelligence, which is important when measuring true dog IQ.
Borders are known to be herding dogs that have superb herding intelligence. Many farmers of geese, sheep, and cattle will own Border Collies because of their instinctive intelligence or natural ability to herd.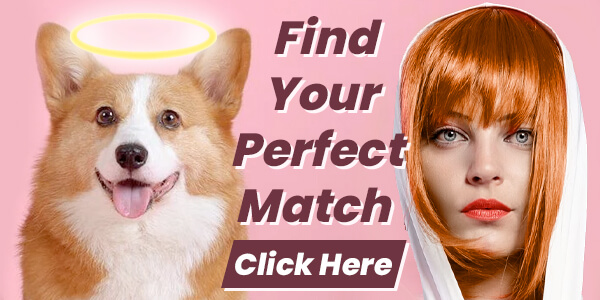 This dog breed was initially bred to herd animals from one location to another, which is why they are great at geese herding, sheep-herding, and cattle herding. Their instinctive intelligence gives them the ability to round up sheep, move them into formations, and force them towards a specific direction.
All of this is done without much human training. This is why some Border Collies will nip at the heels of their human owners.
The adaptive intelligence in Border Collies allows them to learn from their previous experiences and mistakes much like humans do. They also have great problem-solving abilities.
Some Borders are able to learn the association of objects with consequent actions. For instance, when their human owners pick up keys, sunscreen, and leash, they know immediately that it is time for a walk. When their owners leave for work, some Borders will bark. If their owners are only going out to cut the lawn, they will not bark.
As you can see, this dog breed is capable of picking out the small details of human actions and is detail-oriented.
Are Border Collies Easy To Train?
The best dog breed is one that is trainable. Border Collies are easy to train so if you are planning to have one, plan to spend at least a few hours each day training them.
There are two likely reasons why training Border Collies are easier.
First, they are capable of picking up a basic command in a few short minutes.
Second, Borders are very obedient. Due to their work ethics, they will obey for the sake of working.
If you train Border Collies the way they should, then you can be sure that they are going to live happy lives.
Do I Really Want A Border Collie?
Although it's cool to own the smartest dog breed, it does come with a few disadvantages. Many Border Collies owners say that a smart dog is not for everyone.
Because Borders are intelligent, they require more mental stimulation. If their mental stimulation isn't satisfied or sufficient, they may show destructive behavior such as chewing.
Obedience training is a way to mentally stimulate your Border Collies. In this way, they will be both sharp and obedient. It is important to note that this dog breed requires at least one to two hours of mental and physical activities each day.
To stay physically and mentally active, you can let your Border Collie run freely in your backyard. By installing an automatic dog door, you'll provide your Borders the flexibility and freedom to head out to the backyard whenever they want at a time frame you've programmed or scheduled.
If you worry that he or she may escape your backyard, it is a good idea to set up a wireless dog fence to ensure they are safe and won't escape your premise.
Some owners have a busy work schedule. If you're one of them but still want to keep your four-legged friends mentally and physically stimulated, we recommend getting them interactive dog toys or puzzle dog toys to keep their minds alert and get rewarded with small treats (see below for product reviews).
These types of toys will keep your pup entertained and stimulated for quite a while.
Choosing The Right Dog Breed For Your Lifestyle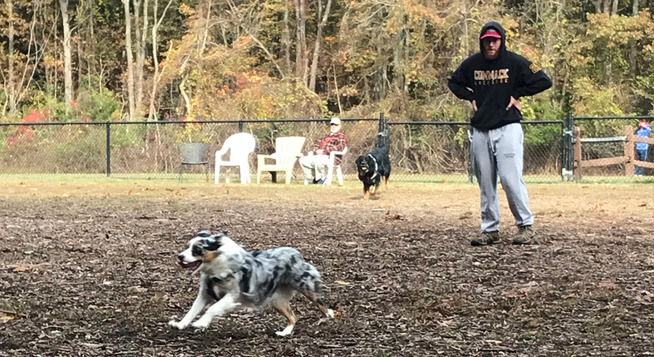 When you're deciding which dog breeds to get, it's important to pick one based on your lifestyle, needs, and personality. Don't pick dog breeds because they are smart. Many dog breeds are smart enough for you and a great addition to your family.
Because Border Collies are very smart, they do require a lot of work from you. Do you have the time, dedication, and capacity to raise a healthy and active Border Collie? If you do, go for it!
Make sure to assign them a job or a role in the family because they will thrive in these types of situations. Having a job or a role also keeps them stimulated and happy. A lot of your hard work will be rewarded with their loyalty to you. They will stick by you through thick and thin.
Border Collie Fun Facts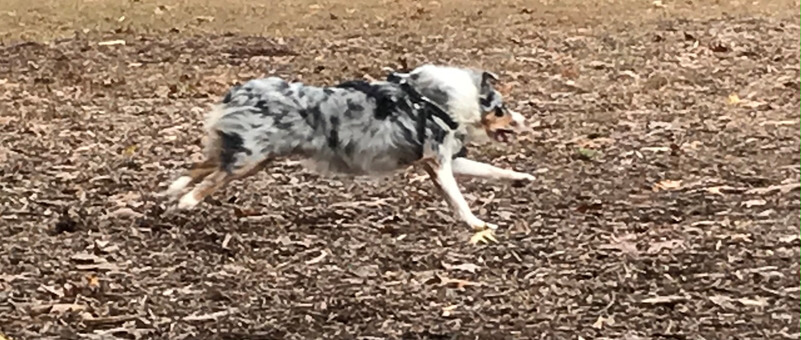 Energetic dogs that love the outdoors. Great for owners who like to go hiking or mountain climbing.
Wonderful watchdogs.
Extremely trainable.
Loves attention and companionship. They require a lot of care and love from their owners.
Love to be around people and have a loyalty that is unmatched.
Border Collies are very sensitive dogs so be patient when you're training them.
If you're looking for a toy that is mentally and physically stimulating with a reward system, the Starmark Dog Toys Treat Dispensing is the answer. The large bottom chamber of this toy can fit up to 3 cups of small treats, which is enough for a full meal.
Both the top and bottom of this toy have adjustable openings, which allows you to put in most types of dog food and control the difficulty level. The toy has a weighted bottom so it will wobble erratically which entices your dog to play. If you have a Border Collie, make sure to get a large size toy.
Starmark Dog Toys Treat Dispensing Key Features:
Available in two sizes: small and large
Exercises and feeds your pup simultaneously
The large bottom portion of the toy can fit up to 3 cups of food
Adjustable openings at the top and bottom of the toy allow you to control the level of difficulty and the size of the dog food
The bottom of the toy is anti-slip
Toy wobbles erratically and entices your dog to continue to play
What customers are saying:
Pet owners love the Starmark dog toys because they can customize the level of difficulty for their pups.
A few owners pointed out that this interactive dog feeder is extremely helpful for dogs or puppies that eat too fast.
It's very easy to put treats in and it usually takes about 15-20 minutes for dogs to go through it.
A few customers were disappointed that it's not as durable as they had expected.
It is best to always supervise your dog while they're playing with the feeder toy.
We recommend the Nina Ottosson Outward Hound Puzzle due to its unique puzzle that comes in four levels of difficulty: Level 1 (Easy), Level 2 (Intermediate), Level 3 (Advanced), and Level 4 (Expert).
The dog puzzle feeder helps exercise your dog's mind and rewards them with dog treats. The puzzle dog toy is durable and easy to clean with no removable parts for safety.
All you have to do is place the dog treats into the toy's block or compartment, swivel the flippers to cover the food, and lock the spinning top. It is best to place the puzzle on the floor and then allow your pooch to seek the treats.
Nina Ottosson Outward Hound Puzzle Key Features:
Four different levels: Easy, Intermediate, Advanced, and Expert
Mentally stimulating for your dog while rewarded with treats
Puzzle toy looks like real wood
Dog puzzle feeder is durable and has no removable parts
What customers are saying:
Many owners noted that this puzzle dog toy is light and easy to set up.
The dog puzzle feeder is stimulating and it usually takes their canine friends a couple of minutes to complete it.
Some owners said their pups will continue to play with it even when the dog puzzle feeder is empty.
A few dog owners pointed out that this puzzle game is great for dogs with physical conditions that limit their playtime.
Since the dog puzzle feeder is pretty light, it will move all over the floor.
It is best to always supervise your dogs while they're playing with the puzzle dog toys.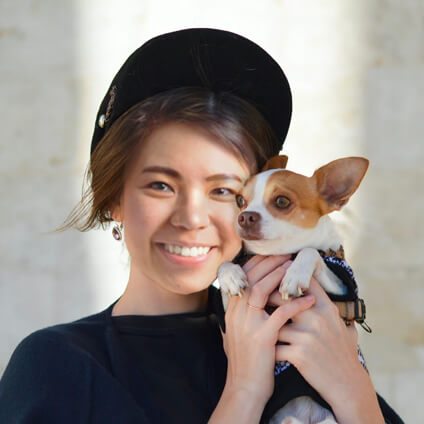 With over five years of specialized experience as an animal writer, my expertise lies in dog nutrition, health, behavior, grooming, and training. I am dedicated to delivering helpful and informative content that caters to the well-being of our furry friends. My primary goal is to empower pet owners with knowledge and ensure our canine companions thrive in health and happiness. In my free time, I love volunteering at local dog rescue centers.