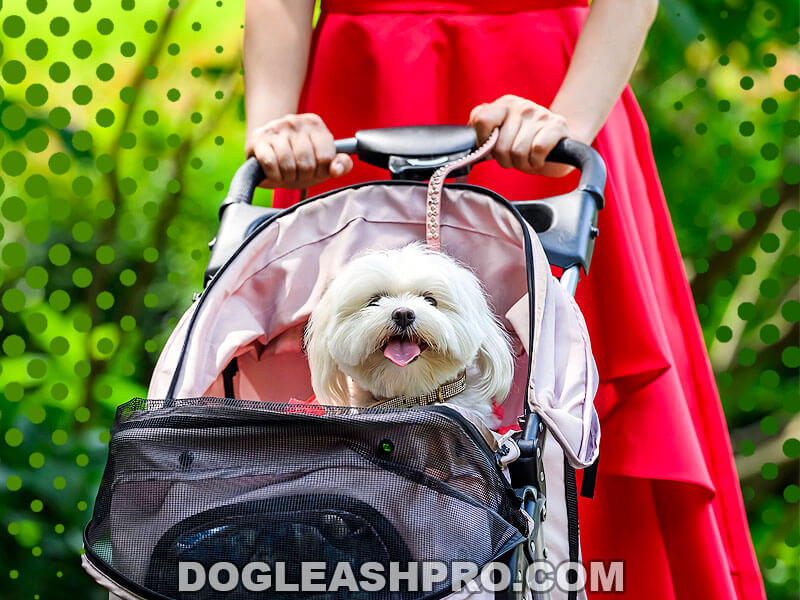 Are you tired of leaving your furry friend behind when you go out for a jog? If yes, then a dog Jogging Stroller might be the solution you're looking for. A Jogging Stroller is the perfect way to keep your pup safe and comfortable while you get the exercise you need.
A Dog Jogging Stroller is a great way to exercise with your furry pals, especially if your dog is toy-sized, elderly, or has difficulty keeping up with you. Additionally, these Strollers are designed to be comfortable, with plenty of padding and a secure harness to keep them safe while you're on the move.
If you're looking for more details on the Best Dog Stroller for Jogging, we can help. We've tested and reviewed dozens of Dog Jogging Strollers to identify the best ones. We've tested the wheels, design composition, and extra features that made them durable and safe. Let's find the Best Pet Jogging Stroller for you and your pup!
Handy Hint: If your dog has Tracheal Collapse, he can still enjoy the outdoors with the help of a dog stroller.
THE 5 TOP-RATED DOG JOGGING STROLLER FOR 2023
*Ratings are from Amazon at the time of publication and may change
Our Top Pick: Petique Dog Stroller 5-in-1 Travel System With Pet Carrier
Our top pick is the Petique All Terrain Jogger Pet Stroller and Carrier (5-in-1 Travel System). This Dog Jogging Stroller was so close to making it our top pick because of its exceptional design and made with active dog owners in mind.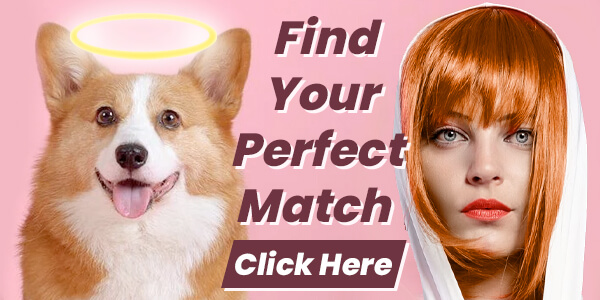 If you enjoy jogging, running, walking, traveling, and embarking on various adventures with their four-legged friends, this is the Pet Jogger Stroller for you.
One of the key features of the Pet Stroller is its versatility. Depending on your needs and the environment, this Jogging Dog Stroller allows you to transition between five different travel options namely:
Car Seat option.
Stroller option.
Backpack option.
Roller option.
Put On Your Luggage option.
Whether it's serving as a comfortable stroller for a run in the park, attaching securely to your luggage for hassle-free travel, doubling as a backpack for hikes, functioning as a roller for smooth movement, or acting as a safe and secure car seat, Petique All Terrain Jogger Pet Stroller and Carrier adapts to your everyday lifestyle.
In addition, the lightweight design of Petique dog Stroller makes it easy to handle and maneuver. You can easily fold it up, and its vertical folding position saves you tons of space and storage.
Moreover, the sturdy construction of the Petique Jogger Stroller promises durability. It has a hard exterior and a robust frame that enhance safety and protection.
The Petique Pet Stroller features three (3) large stainless steel wheel rims (1 wheel in the front, 2 larger wheels in the back) with excellent shock absorption.
The transportable pet carrier has four 360-degree wheels on the bottom. All of this helps provide your furry friends with a smooth and comfortable ride, regardless of the terrain. If you're worried about the wheels messing up your clothes when it's used as a backpack, we've got good news for you.
The makers of the Petique Pet Stroller added a wheel covering to protect your clothes from the dirty wheels when you're using the pet carrier as a backpack.
The Petique All Terrain Jogger is perfect for dogs and pets that weigh 25 pounds (lbs) or less. You'll be surprised by the amount of space inside the pet carrier, which allows your precious pup to feel snug, secure, and relaxed during the journey.
Not only that, but also the dimension of the overall Pet Stroller allows for easy navigation.
Best of all, there are cup holders and a large storage basket that adds convenience for K9 owners who value having essentials like water, snacks, or pet supplies readily available.
On top of that, there are six pockets for storage which allows you to be hands-free.
As we can see, the Petique Stroller is both practical and stylish. This Stroller caters not only to the needs of active pet owners, but also dogs who may experience stress or anxiety while traveling, have difficulty walking long distances, or simply do not like car rides. It's also useful for dogs who need paw protection due to extreme weather conditions.
What's great about the Petique 5-in-1 Dog Carrier is that the care instructions are straightforward. The padding or mat cover inside the pet carrier is easy to remove and clean. The same goes for the storage basket. They are machine washable and it helps make cleaning a breeze.
So if you're an active fur parent who loves jogging, running, exploring the outdoors, traveling, and sharing adventures with your four-legged friends, the Petique's 5-in-1 Pet Stroller could be an invaluable addition to your pet accessories.
It provides convenience, versatility, comfort, and security, making every journey enjoyable for both you and your furry friend.
Petique Dog Stroller 5-in-1 Travel System With Pet Carrier Key Features:
Versatile 5-in-1 design offers a stroller, car seat, luggage attachment, backpack, and roller for varied use cases.
Light Stroller so it's convenient to carry.
Easy to fold and store away.
Hard exterior and robust frame for both pet carrier and stroller.
Spacious interior with mat so your dogs are comfortable. The built-in leash "seat belt" helps keep your dogs safe during travel.
Large shock absorbing wheels.
Storage features: 6 pockets and a large storage basket to store your pet supplies and personal items.
Convenience features: Removable cup holder tray (holds up to two cups) and an attachment that allows it to secure on your own luggage.
Hassle-free cleaning and maintenance: The mat cover (inside the pet carrier) and the storage basket are both machine washable.
Where can you go with the Petique Dog Stroller 5-in-1 Travel System With Pet Carrier:
Urban Areas: With its smooth-riding tires and compact design, this stroller is perfect for navigating city streets and sidewalks. The storage spaces are also ideal for carrying shopping items or pet supplies.
Parks: The shock-absorbing tires can handle paths and trails in parks, making them perfect for jogging, running, or walking in greener settings.
Hiking Trails: When used as a backpack, it is great for more adventurous paths where a stroller might not be practical. It's also a great way to carry your dogs if they get tired during the hike.
Farmers' Markets and Outdoor Events: It can be used to ensure your K9 friends are secure and comfortable in crowded places like outdoor markets or festivals.
Traveling: The stroller can be converted into a luggage-style roller, making it perfect for navigating through airports or train stations. You can also secure it to your own luggage, making travel more convenient.
Car Journeys: The pet carrier can be safely secured in the car as a car seat, ensuring your pup is safe during long drives.
Indoor Use: The dog carrier can also be used indoors to transport your fur baby safely in places like veterinary clinics or pet-friendly stores.
What customers are saying:
Pros
✅ 5-in-1 functionality allows this stroller to adapt to a wide range of scenarios: Strolling, backpacking, car seating, and attaching to luggage
✅ Excellent choice for traveling with dogs
✅ Petique Pet Stroller is durable and safe
✅ Petique Dog Stroller is produced in the same manufacturing environment as baby strollers, indicating high quality and safety standards
✅ Provide a comfortable space for dogs while they join their parents on long walks, hikes, or drives
✅ Plenty of storage space to store your personal items and pet supplies during your lovely jog
✅ Great for both small dogs, cats, and other small pets
Cons
❌ Large dogs won't fit comfortably in this stroller as it's designed specifically for small dogs
❌ Stroller can become heavy when you add your dog and other supplies
❌ Backpack mode can become heavy with your dog in it, and if you add items to it
❌ Some find it difficult to carry the backpack for long periods due to their dog's weight during long hikes
Runner Up: Petique Pet Stroller 5-in-1 Complete Travel System
If you're a small dog owner looking for safe travel alternatives, look into the Petique Pet Stroller 5-in-1 Complete Travel System. One of the best aspects of the product is the various carrying options, including the luggage feature, the roller feature, the backpack feature, the stroller feature, and the car seat feature.
Whether you want to take your small canine for a quick trip to the vet or to the groomer, you'll never have to worry about carrying options again.
Additionally, the ergonomic design of the Petique Pet Stroller contains winning traits like six strategically placed pockets for storage, wheel coverings to protect your clothes, four entryways for ease of use, and a mesh window for optimal ventilation.
The stroller is suitable for small pets under 25 pounds and includes a one-handed folding mechanism for hassle-free folding and unfolding.
There's also a handy dual-brake system to maximize the safety of your furry friend and a removable storage basket and cup holder.
In short, the Petique Pet Stroller provides a complete solution for pet parents with small-sized cats and dogs. Its stainless steel frame and polyester coverings make it durable, easy to maintain, and suitable for shopping excursions, walking, jogging, hiking, and other outing types.
Petique Pet Stroller 5-in-1 Complete Travel System Key Features:
If you're wondering what makes the Petique Pet Stroller 5-in-1 Complete Travel System stand out, here's a list of some of its best features.
5 carrying or travel options
Stainless steel frame for durability
Foldable structure with one-handed folding mechanism
Dual-brake for quick stops
Features an internal leash to keep pets safe
Stainless steel tires with shock absorption for a smoother ride
Polyester coverings with mesh windows for ventilation
Wheel coverings for backpack mode
4 entryways for easy entry and exit
What customers are saying:
When it comes to shopping, customer reviews can make quite an impact. They allow prospective buyers to gauge what the target audience likes or dislikes about the product. That's why this section will highlight the pros and cons of the Petique Pet Stroller.
Pros
✅ Easy to operate
✅ 5 carrying options allow for various outings
✅ Good value for money
✅ Ideal for small dogs and felines of all sizes
✅ Polyester fabric ensures hassle-free cleaning
✅ Shock-absorption tires keep pets from being jostled
Cons
❌ Not suitable for medium or large dogs
❌ May not be suitable for buyers looking for just backpacks or car carriers only
❌ May not be as stable as four-wheeled strollers
❌ Not suitable for more than one pet
Best Budget I: Petique Breeze Pet Jogger
I highly recommend the Petique Breeze Pet Jogger if you're looking for a reasonably-priced pet stroller that performs well on multiple terrains.
This stroller has a sturdy yet foldable frame and can support pets weighing up to 60 pounds. It's also travel-friendly as the wheels can pop out for easy storage in car trunks.
The Petique Breeze Pet Jogger has three wheels, with the front wheel able to swivel 360 degrees for extra maneuverability.
The large back tires of the Petique Breeze Jogger offer greater traction and shock absorption, making it perfect for outdoor adventures.
The Petique All Terrain Jogger has three large mesh windows for ventilation, and the fabric covering is washing machine friendly.
Additionally, it comes with three adjustable leashes to keep your small furry friends safe within the jogger.
The Petique Breeze Jogger is an excellent investment for pet owners who enjoy taking their K9 friends on outdoor adventures.
Petique Breeze Pet Jogger Key Features:
The Petique Breeze Pet Jogger offers buyers a range of features. Here's a list of some of the best ones:
Suitable for pets up to 60 pounds
Pop-out wheels and foldable frame for easy stowing
Three-wheel configuration with larger back tires for better traction on all terrains
360-degree front-wheel swivel
3 large mesh windows for 360-degree ventilation
Removable and machine-washable fabric
Reflecting lining and rear reflectors for nighttime visibility
What customers are saying:
Curious about what the word on the street is about the Petique Breeze Pet Jogger? Scroll on to discover the pros and cons based on customer comments!
Pros
✅ Suitable for small and medium dogs and felines
✅ Unique three-wheel configuration suitable for all terrains
✅ One-handed design makes for easy folding and unfolding
✅ The cabin can fit two small canines or felines
✅ Large back wheels allow for a very smooth ride
Cons
❌ Not ideal for large or giant-sized dogs
❌ The front-sloping design may be restricting for taller canines
❌ Assembling the jogger can take longer than expected
Best Budget II: Petique All Terrain Jogger Berry
If you're a K9 parent in search of a stroller that offers an excellent price-quality ratio, the Petique All Terrain Jogger Berry is an option worth considering.
With its three-wheel arrangement and larger back tires, this stroller is perfect for navigating uneven terrain on walks with your furry friend.
What sets the Petique All Terrain Jogger-Blazin' Berry Pet Stroller apart from the other models is its adjustable handle.
As a dog owner, I appreciate being able to set the handle to my height and convenience. The stroller also features a peek-a-boo top window, allowing me to watch my furry family member throughout our outings.
The cabin design of the Petique All Terrain Pet Jogger also differs from other strollers.
While it maintains the sloping front configuration, its cabin features four mesh windows – three up front and one heart-shaped window at the back.
I love that there are two large pockets at the back of the cabin for storing necessities like my phone, water bottle, and other items.
Like other models, this Petique All Terrain Pet Stroller also includes removable and machine-washable fabric with reflective lining for night-time excursions.
Overall, I highly recommend the Petique All Terrain Jogger-Berry Pet Stroller for pet enthusiasts who want a high-quality, durable stroller that won't break the bank.
Petique All Terrain Jogger Berry Key Features:
If you're short on time, here's a quick run-up of the best features of the Petique All Terrain Jogger Berry to help you make an informed decision.
Can accommodate pets weighing 60 pounds
Suitable for more than one small dog or cat
Three-wheel arrangement with larger back tires for a bump-free ride
Dual braking system
EVA foam grip on the handle for a comfortable grip
4 mesh windows for ample ventilation.
Peek-a-boo top window to monitor dogs during the outing
2 large pockets for storing items
Easy to wash, removable fabric covering
What customers are saying:
If you're indecisive about the Petique All Terrain Berry Jogger, here's a list of pros and cons to help you clear your doubts.
Pros
✅ Ideal for medium-sized canines or big cats
✅ Suitable for pet parents looking for strollers for daily excursions
✅ Ideal price-to-quality ratio
✅ Solid frame for extra stability
✅ Dual braking system for extra safety
✅ Easy to control and steer
Cons
❌ Not ideal for pets weighing more than 60 pound
❌ Two storage pockets may not appeal to all buyers
❌ No cup holders
❌ Zippers may not be suitable for aggressive chewers or energetic dogs
Best Small Dog Jogging Stroller: Petique Trailblazer Pet Jogger
If you're like me, you hate leaving your little furry companion behind when you're heading out for a jog. You feel bad because you can't carry him around in a backpack due to weight.
That's where the Petique Trailblazer Pet Jogger comes in handy. This stroller is perfect for pet owners who love to take their furry pals on outdoor adventures.
One of the best things about the Petique Trailblazer is that it runs great on most surface types.
The touch metal frame is sturdy and can handle even the most hyper canines. The stroller is also easy to maneuver thanks to its swivel-friendly front wheel and larger pop-out tires.
The cabin structure of the Petique Trailblazer is impressive. It includes three large mesh windows that provide excellent ventilation for your pet.
There is also a top window with a flap that you can keep covered on sunny days to protect your furry friend from the heat.
The stroller's fabric includes reflective strips that add an extra layer of safety when you're out on walks at night.
The pee pad insert is also a thoughtful addition in case of any accidents. Plus, the covering is entirely removable and can be washed in a washing machine for easy clean-ups.
Lastly, the adjustable handle with EVA foam provides a comfortable grip, and the three adjustable leashes keep your canine friends from jumping out.
Petique Trailblazer Pet Jogger Key Features:
A key features list allows prospective buyers to compare products for optimal value for money. If you're interested in the best aspects of the Petique Trailblazer Pet Jogger, scroll on to discover more.
Large bike tires for shock absorption and a smooth ride
Front and rear mesh windows for ventilation and visibility
Multi-position handlebar for comfortable pushing
Canopy with peek-a-boo window protects pets from sun and rain
Safety features include reflective strips and a safety leash inside the cabin
Easy one-hand fold for storage and transport
Accommodates pets up to 60 pounds
What customers are saying:
If you're not sold on the idea of the Petique Trailblazer Pet Jogger, here's a handy list of positives and negatives to aid you.
Pros
✅ Provides a safe and comfortable ride for pets
✅ Suitable for pets up to 60 pounds
✅ Can accommodate multiple small-sized dogs
✅ Comes with large mesh windows for ventilation
✅ Removable and washable padding for easy cleaning
✅ Features a one-step dual wheel break
Cons
❌ Not meant for larger canines
❌ Folding and unfolding this model isn't as easy as other Petique strollers
❌ Assembly can be a little confusing for beginners
Best Large Dog Jogging Stroller: Ibiyaya Large Pet Stroller
Pet parents are always on the lookout for products that can help make their fur babies' lives easier. If you're the same, say hello to the Ibiyaya Large Pet Stroller.
First, this Jogging Stroller for large dogs is incredibly spacious and can easily accommodate two medium-sized dogs or one large breed.
My furry companion fits comfortably inside, and there is still enough room for him to move around. The Ibiyaya stroller also has a weight limit of 110 pounds, which is impressive.
The Ibiyaya Pet Stroller is sturdy, durable, and made of high-quality materials. It features a lightweight aluminum frame and large wheels that make it easy to maneuver on different terrains. I have taken it on long walks on gravel paths, and it glides smoothly without any issues.
One of the standout features of the Ibiyaya Dog Stroller is the ample storage space it provides. It has a large pocket behind the cabin to store snacks and other essentials.
The Ibiyaya Hercules Pet Stroller is easy to set up and fold, which is a significant plus point. It's also effortless to clean and maintain, and the fabric is machine washable.
Overall, I suggest the dog stroller Ibiyaya to any pet owner looking for a comfortable and reliable way to transport their sizable furry friend. It's an excellent investment that will make your outdoor adventures more enjoyable.
Ibiyaya Large Pet Stroller Key Features:
What are some of the best plus points of the Ibiyaya Large Pet Stroller? Read on to find out.
Weight capacity of up to 110 pounds
Suitable for one large or two medium dogs
Can accommodate multiple small-sized canines
Stroller's mesh windows provide excellent ventilation and visibility
Heavy-duty zippers to keep pets safe
Aircraft grade aluminum support
Foldable for easy stowing
What customers are saying:
Here are some pertinent plus and minus points you can expect with the Ibiyaya Large Pet Stroller.
Pros
✅ Designed to accommodate larger pets with a weight limit of up to 110 pounds
✅ Made with high-quality materials that are built to last
✅ Features large wheels that make it easy to navigate through different terrains
✅ Water-resistant, removable fabric covering
✅ Comes with a rain cover
✅ Compact design for easy storage
Cons
❌ The stroller isn't suited for small animals
❌ The stroller can be a little challenging for first-time users
❌ Heavier than other strollers on the market
What is a Dog Jogging Stroller?
A Jogging Stroller for Dogs is specifically designed for jogging and running with your fur babies. It is similar to a baby Stroller but with features that make it more suitable for canines.
Dog Strollers have large air-filled tires that can tolerate rough terrain, meaning you can take your pet Jogging on off-road trails or parks.
A Dog Jogging Stroller also has a leash or a harness extension that keeps your pet secure while on the move. This way, you can enjoy your workout while your furry friends stay safe, comfortable, and enjoy the outdoors with you.
The Dog Stroller is an excellent investment for pet owners with an active lifestyle. It is handy for small and senior dogs who can't keep up with their owners' pace.
The Jogger Pet Stroller is also helpful for dog parents living in urban areas with busy or crowded streets, where dogs may not be safe walking around or feel anxious around lots of people.
Who should buy a Pet Jogger Stroller?
A Pet Jogger Stroller is ideal for owners with toy or small-sized dogs, cats, or other small animals.
It's also great for dog parents with senior pets or dogs with musculoskeletal problems.
However, even if your furry best friend is in the best of health, Dog Strollers can still help pet enthusiasts in urban areas where the rush of people and road traffic conditions are somewhat dangerous to allow canines to jog, run, or walk outdoors.
Why do you need a Jogging Dog Stroller?
Pet parents generally turn to Jogging Dog Strollers because their pups can't naturally join them in exercise expeditions for whatever reason. These include the following:
Size of your dog or pet.
Health concerns.
Advanced age.
Unsuitable conditions: Heavy traffic or crowded areas.
Benefits of using Dog Jogger Stroller
Improved Mobility: A Dog Jogger Stroller provides enhanced mobility for dogs with physical limitations. It allows them to join you outdoors and enjoy the fresh air and new surroundings.
Reduced Joint Stress: For older dogs with arthritis or joint issues, these strollers alleviate stress on their joints during long walks or jogs.
Protection from Elements: It offers protection from extreme weather conditions, like hot pavement during the summer months or icy paths during the winter months.
Safe in Crowded Area: In crowded areas or during live events, a dog jogger stroller keeps your pet secure and prevents them from getting lost or stepped on.
Controlled Exposure: It provides controlled exposure to other dogs or animals, especially if your K9 friend is anxious or reactive.
Increased Distance: With a Pet Jogging Stroller, you can jog longer distances without tiring your dog. This is beneficial for active owners with small or less energetic dogs.
Multi-Pet Outings: For families with multiple pets, a stroller can accommodate small pets alongside your dog for simultaneous outings.
Post-Surgery Care: If your dog has recently undergone surgery or is recovering from an injury, a Dog Jogger Stroller allows them to join you outdoors while making sure they remain comfortable and safe.
Convenience for Travel: These strollers are convenient for travel, making it easier to take your pet along on trips or vacations.
Improved Bonding: Spending more time together outdoors can significantly improve your bond with your furry friends, providing them with a sense of companionship and security.
How do I choose the Best Dog Jogging Stroller?
The appropriate way to choose the Best Dog Jogging Stroller for your pet is to learn about the product's key features (there's more on this below), read through customer reviews and recommendations, and keep your needs (and your furry friend's needs) in mind.
Having a budget range in mind is also a good idea to keep you from exceeding your spending limit.
However, do keep in mind that a durable, high-quality Dog Stroller for Jogging typically comes with a higher price tag due to the following:
Superior high-quality materials.
Design.
Features that enhance its functionality and longevity.
These Dog Strollers should have robust materials for the frame, durable and easy-to-wash fabrics, and sturdy parts,all of which provide excellent wear and tear resistance.
Furthermore, the advanced engineering involved — such as ergonomic handles and shock-absorbing systems — requires significant investment in research and development, contributing to the higher cost.
Safety features like improved locking systems and better visibility elements are often more prevalent and sophisticated in these models, providing additional security for your K9 friends.
The reputation of the brand, built on consistent quality and customer service, may also reflect in the price.
Additionally, convenient added features like adjustable canopies, storage compartments, and drink holders offer added value.
Despite the initial higher investment, high-quality Dog Strollers often prove more cost-effective over time due to their superior performance and durability.
Key features to look for in your Pet Jogging Stroller
If you're new to the concept of a Pet Jogging Stroller, be sure to check out this section. We've compiled all the essential features a high-quality and durable Dog Jogging Stroller should have and offer so that you can make informed decisions.
Here it goes.
1. Smooth Ride Wheels
When it comes to Dog Jogging Strollers, you'll want wheels that absorb vibrations so your pet isn't jolted every time you hit a bump or crack.
Experts recommend Strollers with the three-wheel configuration because large-sized wheels generally generate less rolling resistance.
In addition, you should take into consideration the size of the wheel. Keep in mind that the larger the wheel, the better it will perform on rough terrain and long-distance runs.
You might also have to choose between fixed front wheels and swivel ones.
If you're planning on using the Pet Jogger Stroller for exercise purposes only, a fixed wheel will help increase control of the Stroller.
On the other hand, a front wheel with locks will make the Stroller suitable for daily excursions and jogging purposes.
2. Suspension
Dog Jogging Strollers with shocks or suspension are highly suitable for pets with joint concerns. Jogging on concrete surfaces or rough areas will jostle the Dog Stroller and can cause your furry friends discomfort.
However, if you're buying a Dog Stroller because your pet is small-sized or you're walking in crowded areas, you can forego suspension.
This is even more true for pet owners who don't intend to use the product for vigorous exercise.
3. Hand or Foot Brakes
Having a braking feature in your Stroller is a must. Brakes serve the same function in Dog Jogging Strollers as in other vehicles, namely safety.
Foot brakes are more suitable for pet parents that plan on using the Dog Stroller for leisure strolls or daily outings.
Conversely, if you want a jogging-centric Dog Stroller, hand breaks will offer a quick solution to avoid colliding with other runners or obstacles.
4. Height of the Jogger Dog Stroller
When browsing for a Jogger Dog Stroller, it's best to keep its overall height in mind. You'll want to find a midway point between a Stroller that's not too tall and one that's the perfect size according to your height.
The taller a Stroller is, the further it's away from the ground, affecting its sturdiness.
On the flip side, if the Stroller isn't appropriate for your height, controlling it will be challenging. You may end up hurting your back or shoulders.
5. Fixed vs Adjustable Handle Height
One way to avoid height issues is to look for a Dog Stroller with an adjustable handle height. This will allow pet parents to set a handle height that suits their stature.
However, Strollers with adjustable handles will likely be slightly pricier, which is why it's best to have the right height dimensions if you're looking to save money.
6. Size, design, and space capacity of the Pet Carrier Cabin
Dog Strollers for Jogging are available in various designs and configurations. You'll want to keep details like design, size, and space capacity in mind when shopping for a Jogger Pet Stroller.
For example, if your canine companion is large-sized, you'll need a design with a spacious cabin so that your pet doesn't feel closed in. It's also good to look at space capacity numbers to ensure the Stroller suits your furry friend.
Also, be sure to look at design details such as the following:
Mesh windows for maximum ventilation.
Visibility.
Bottom padding.
Some Dog Jogging Strollers also feature a top cover for when it rains and storage pockets to stow whatever necessities you carry.
7. Protective Top Covers
Protective top covers aren't just helpful during the rainy season. These cover lids also come in handy on sunny days when trying to keep your pet cool and ventilated in the carrier cabin.
8. Is the Pet Carrier Cabin lightweight and easy to carry?
Many folks prefer buying foldable Jogging Dog Strollers because they're easy to store away and don't take up too much space. Foldable Dog Strollers are also easier to carry and move around.
However, when dealing with medium-to-large dogs, how sturdy a stroller is might take precedence.
Strollers that can't be folded are typically more durable because of their one-piece frames. That's something pet parents should always keep in mind.
Strollers that can't be folded are typically more durable because of their one-piece frames.
9. Does the Pet Carrier Cabin have a booster seat attachment?
Some Strollers have multi-functionality and can turn into carriers or boosters should you wish to use them.
If you're looking to save cash while checking various boxes on your canine shopping list, you can save time and effort by buying a two- or three-in-one Dog Stroller.
10. Material of the Pet Carrier Cabin window
Most, if not all, Strollers have mesh panels and windows (with or without a top cover) to promote air circulation.
Since the inner liner of pet carrier cabins is generally nylon-based for water resistance and ease of cleaning, it's important to have some form of ventilation to ensure canines stay cool on sunny days.
11. Does the Jogger Stroller for Dogs have an Interior tether for safety?
Jogger Stroller for Dogs with interior tethers or security leashes is vital for your pet's safety. It's not always possible for dog owners to keep track of what their pet is doing while running, so a security leash that keeps your canine bound to the cabin is a must for your pup's safety.
12. Machine washable fabric
Accidents in the pet carrier cabin are always possible when dealing with a puppy or senior dog.
That's why picking a Dog Stroller with a detachable interior that's also machine washable will make your life easier when it comes to keeping your Dog Stroller clean.
13. Storage Basket
Jogging or running while carrying your purse or handbag can become cumbersome.
However, you can do away with such problems by choosing a Pet Jogger Stroller that comes equipped with a storage basket (complete with zip or locks) to stow away bags, purse, wallet, water bottles, and other essentials.
14. Cup Holder tray
A few Dog Strollers are ergonomically designed to include conveniences like cup holders. If you're a fan of grabbing a cup of coffee, tea, juice or any other beverage on your way home, this kind of feature can be very useful.
15. Back pocket for keys, cellphone, treats
Back pockets are an added convenience feature in Dog Strollers. These are designed to contain important objects like keys, cell phones, and wallets so that dog owners don't have to worry about keeping track of necessities while running.
16. How much weight can the Jogging Stroller for Dogs support?
The weight capacity of a Jogging Stroller for Dogs varies depending on the model and brand.
Generally, most Jogging Strollers can support a weight range of 35 to 100 pounds. Some Dog Strollers can carry up to 150 pounds or more.
Choosing a Jogger Stroller for Dogs that can support your furry friend's weight is crucial. You do not want to risk your pet's safety by overloading the Doggy Stroller.
Therefore, it's best to check the product specifications and the manufacturer's recommendations before making a purchase.
17. Durability of the Dog Jogger
Durability is an essential feature for any pet-related product, and the same applies to Dog Jogging Strollers. A Dog Stroller that is not durable will quickly fall apart, thus making it unsafe and ineffective for Jogging with your furry friend.
A durable Jogging Dog Stroller is made from high-quality materials that can withstand the rigors of jogging. The material should be solid enough to handle your dog's weight and any bumps.
Some factors that contribute to the durability of a Dog Jogger Stroller include the quality of the frame, the strength of the harness, the quality of the wheels, and the type of fabric used.
A good Pet Jogging Stroller should be made from sturdy materials such as aluminum or steel. The harness should be designed to hold your dog securely in place, and the wheels should be able to handle rough terrain.
The fabric used should be resistant to tears and punctures. A durable Jogger Dog Stroller will give you peace of mind, knowing that you and your furry friend are safe as you exercise together.
18. Sturdy and thick Jogging Pet Stroller Frame
If you want a durable and robust Jogging Pet Stroller that stands the test of time, pay special attention to the frame.
One-piece frames are typically stronger than those with multiple pieces.
When it comes to material, opt for aluminum alloy frames as they're lightweight and sturdy. Steel frames may look stronger but are prone to rust and should be avoided.
19. Is the Dog Stroller for Jogging easy to set up or store away?
Finding a Pet Jogging Stroller that is easy to store can be challenging. Fortunately, several options on the market today offer both convenience and functionality.
One option is a collapsible pet jogging Stroller. This type of Stroller is designed to fold down easily and be stowed in a small space. Some models even carry cases, making them perfect for travel.
Another option is a Dog Stroller for Jogging that is lightweight and compact. These Strollers are easily maneuverable and can be stored in a closet or garage without taking up too much space.
Choosing a Pet Jogging Stroller that is easy to store will make it more convenient for you to use and enjoy with your furry friend.
Best Pet Jogging Stroller – Frequently Asked Questions
Do you still have queries about the Best Pet Jogging Stroller? If yes, this FAQ section is designed to help you out!
Why do people use Strollers for Dogs?
One of the main reasons people use Strollers for dogs is that they provide a safe and comfortable way for dogs to travel.
Strollers keep dogs off the ground and away from potential dangers such as traffic, broken glass, and other hazards that can cause injury.
Additionally, Strollers for Dogs are a great way for pets to enjoy the outdoors while being protected from the sun, rain, and other harsh elements.
They also allow older dogs and dogs with mobility issues to enjoy walks and outings with their owners, which can significantly improve their quality of life.
Another reason people use Strollers for Dogs is that they provide a convenient way to transport pets. Strollers are perfect for taking dogs to the vet, groomer, or any other place where they may need to be transported.
Strollers for Dogs also make it easier for owners to bring their pets along on shopping trips or outdoor events without worrying about their K9 friends getting tired or stressed out.
Overall, Strollers for Dogs are a practical solution for pet owners who want to keep their furry friends safe, comfortable, and close by.
Are Dog Strollers a good idea?
Whether Dog Strollers are a good idea depends on one's needs and circumstances. A Dog Stroller can provide a comfortable and safe way to enjoy the outdoors for pet owners with older dogs or dogs with mobility issues.
It can also be helpful for puppies or small dogs like the French Bulldogs who may get tired during long walks. 
However, a Dog Stroller may not be the best option for active dogs who enjoy running and playing.
Ultimately, whether or not a Pet Stroller is a smart buy depends on the specific needs and lifestyle of the pet and the owner.
Are Pet Strollers worth it?
The benefits of Pet Strollers include providing a safe and comfortable mode of transportation for your furry friends, especially for older or injured ones, and keeping them away from other animals and potential hazards.
Further, Pet Strollers can help doggy parents maintain an active lifestyle with their pets.
Ultimately, deciding to invest in a Pet Stroller depends on your lifestyle and your pet's needs.
Are Dog Strollers good for dogs?
Dog Strollers are a good idea for small-sized or senior dogs, cats, and other small animals. They're also ideal for canines with joint pain or disability concerns.
Besides that, pet parents looking for a safe and comfortable means of traveling with their canine companions can also invest in Dog Strollers.
Can you Jog with a Dog Stroller?
Jogging with a Dog Stroller is possible, but it depends on the type of Stroller and the size and behavior of your dog.
If you have a Stroller explicitly designed for Jogging, it should have larger wheels, a durable frame, and a manual lock for the front wheel(s) to ensure running stability.
Moreover, your K9 family member should be comfortable and secure in the Stroller, with enough room to move around and a harness or leash to prevent them from jumping out.
It's also important to consider your dog's temperament and energy level. This is because some dogs may not enjoy being pushed in a Stroller, while others may become restless or over excited.
Can you use a Jogging Stroller as a regular Stroller?
It's possible to use a Jogging Stroller as a regular Stroller because they're designed to handle rough terrain and have greater durability.
However, Jogging Strollers with a fixed front wheel will not work well for daily outings with pets as they're difficult to turn and maneuver.
It is never a good idea to use a regular Stroller as a stand-in for Dog Joggers because these aren't designed to have reasonable control while Jogging or running.
How do I acclimate my pup to the Dog Jogging Strollers?
If you want to acclimate your pup to the Dog Jogging Strollers, you'll want to slowly introduce him to the Stroller.
Begin by placing the Stroller in an area where your puppy tends to spend the most time, and let him get used to its presence.
Once they seem comfortable, get your pet to associate the Stroller with positive experiences by offering treats and praise when they approach it.
You can also encourage your fur baby to hop into the Stroller and give him treats or toys to play with while they're inside.
Next, slowly increase the amount of time they spend in the Stroller. You can take them for quick rides around the neighborhood to get them used to the movement.
With patience and positive reinforcement, your precious pup will soon be comfortable and happy in their Dog Jogging Stroller.
How much weight can a Jogging Stroller for Pets hold?
How much weight a Jogging Stroller for Pets can hold will depend on the brand and make of the product.
Some Strollers are designed for small-to-medium canines and can hold 25 to 50 pounds. At the same time, other models have a larger capacity of up to 100 pounds which are ideal for larger pets.
How do I choose the Best Jogging Stroller for Dogs?
When choosing the Best Jogging Stroller for Dogs, it's important to consider details like wheel size, height and weight specifications, suspension, design details, and brakes.
Is Jogging bad for dogs?
Jogging with your four-legged friend can be an excellent way to bond with them and keep both of you fit.
However, before you hit the pavement, it is essential to consider your dog's breed, age, and overall health.
Certain breeds, such as Greyhounds and Bulldogs, may not be suitable for jogging due to their physical limitations.
Moreover, pups with developing bones and joints should avoid high-impact exercise until they mature. It is best to consult your vet to determine if jogging is appropriate for your dog.
When can I start Jogging with my puppy?
It is essential to wait until your puppy is mature enough before starting a jogging routine. Most veterinarians recommend waiting until your puppy is 6 to 9 months old before beginning high-impact exercise like jogging.
This is because your puppy's bones are still developing and can be easily damaged by excessive jogging and running exercise.
Is it hard to Jog with a Stroller?
Jogging with a Stroller might be a little challenging for newbies.
However, the more one exercises with a Dog Stroller for Jogging, the easier the process becomes. How ergonomic a Stroller is can also affect how long it takes to get used to the buggy.
How hard is it to run with a Jogging Stroller?
Running with a Dog Jogging Stroller can be tricky, especially if this is your first time or you aren't used to it yet.
The extra weight and bulk of the Stroller can make it harder to maneuver.
The front wheel(s) of a Jogging Stroller is generally fixed, making it less agile than a regular Stroller.
Nevertheless, running with a jogging Stroller can become easier with practice and proper technique. Maintaining a good posture, a persistent pace, and using your arms to help propel the Stroller forward is crucial.
Do Dogs like Dog Strollers?
It's possible that your dogs will like the Dog Strollers. If they're not used to it, patience and persistence are key.
First, you can start out by getting your furry friends used to staying in the Stroller. Once that happens, the process becomes much easier because dogs generally love going outdoors.
Do dogs like Stroller rides?
Some canines have an adventurous spirit and take to Stroller rides right away. However, there could be dogs that will need extra time to get used to it.
Can I use baby Stroller for a pet?
No, using a baby Stroller for a pet isn't recommended.
First, baby Strollers are designed for the safety and comfort of babies, not our canine friends.
Second, some baby Strollers don't offer pet parents the convenience of having detachable parts such as carriers and boosters.
Third, the design of Dog Strollers is such that they help keep your K9 friends contained and safe while you're jogging and running, but that's not the case with Strollers.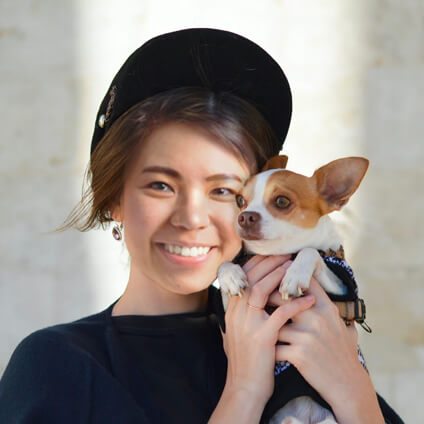 I'm a pet lover who has years of pet sitting and grooming experience. I thought it would be a great idea to share my experience with all pet owners so they can also keep their canine companions healthy, happy, and clean!