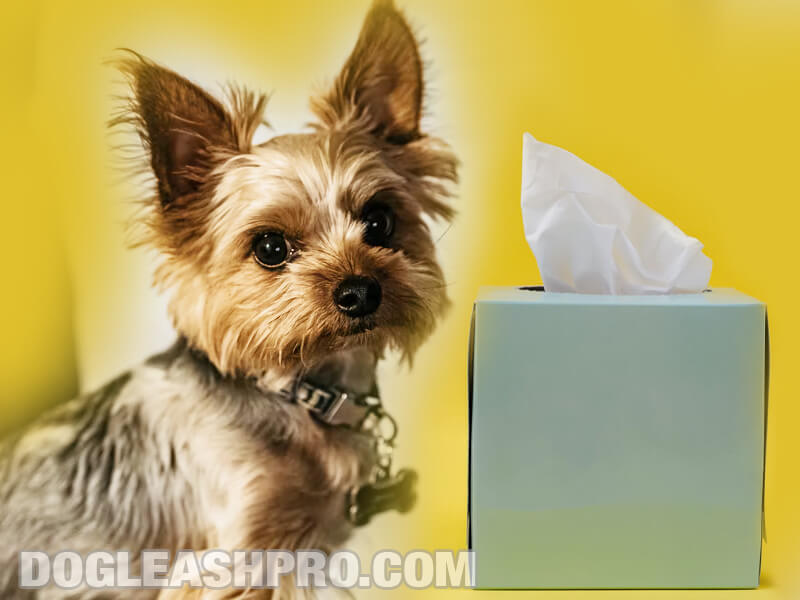 You've always wanted a Yorkie and plan on bringing one home only to find out you or one of your family members has canine allergies. Should you continue with your plan and bring the Yorkie home or not? First, you'll want to find out if Yorkies are hypoallergenic dogs. Here's the brief answer before we dive into more detail below.
Are Yorkies hypoallergenic? Yes, Yorkies or Yorkie Terriers are hypoallergenic because they do not have the typical canine fur. Instead, their hair closely resembles that of fine, human-like hair. Compared to most dog breeds, Yorkies do not shed seasonally so they also produce fewer allergens. However, no dog breed is exactly 100% hypoallergenic and they can still agitate human allergies.
So the good news is that you can still bring one home even if you suffer from allergies. However, even the most hypoallergenic dog can still trigger allergies in some allergy sufferers. In this article, we'll discuss how Yorkies can still aggravate human allergies and what you can do before and after buying your precious pooch.
Are Yorkies hypoallergenic dogs?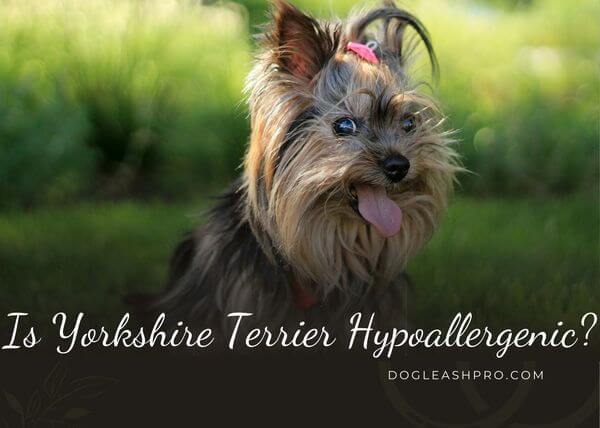 Yes, Yorkies or Yorkshire Terriers are hypoallergenic dogs. Yorkies are considered hypoallergenic dogs not because they don't shed but because compared to most other dog breeds, Yorkies do not shed as much. Yorkshire Terriers do not shed seasonally so they produce less dander, saliva, and other allergens.
Keep in mind that no dog breed is exactly 100% hypoallergenic since all dogs shed to some degree. Some dog breeds like the Yorkshire Terriers shed minimally while other dog breeds shed moderately, or a lot. Some dog breeds have shedding seasons where they blow out their coats.
The texture of the Yorkies' hair is also quite different from other dog breeds. Yorkshire Terriers have fine hair that closely resembles that of human hair. Due to this, it's almost as if the Yorkshire Terriers have hair and not fur.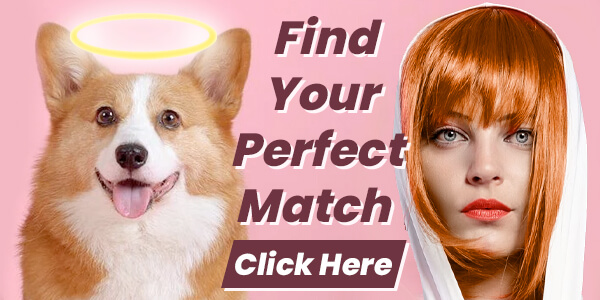 But what exactly does hypoallergenic mean and how does a dog's dander, saliva, or even urine cause canine allergies in people? Let's discuss this next.
What does hypoallergenic mean?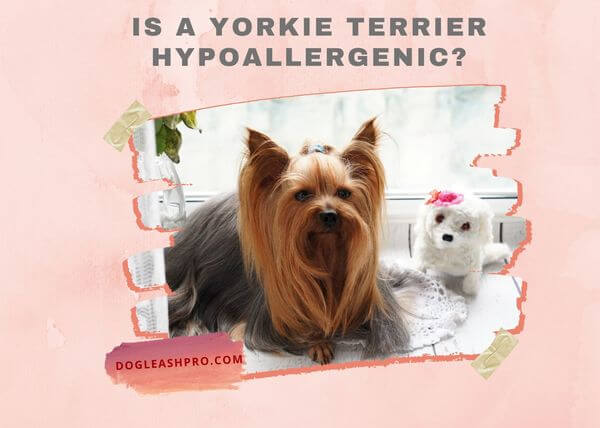 As we mentioned above, no dog breed is deemed 100% hypoallergenic. The term "hypoallergenic" has been thrown around a lot recently so what does it actually mean?
When a dog is considered "hypoallergenic," it means that he or she causes fewer allergy symptoms than other dogs.
All dogs shed. Period. All dogs will shed their fur or hair, but there are some dog breeds that shed less than other dogs.
We often assume that canine allergies are caused by the dog's fur or hair, but that's not exactly true. In fact, the actual cause of dog allergies is caused by a protein called IgE-binding proteins that are found in the dog's saliva and urine. This protein is also attracted to your dog's dander, which is the dried, dead flakes on your dog's skin.
The dog's dried skin (or dander) will naturally fall and stick to the dog's hair or fur. Since Yorkies shed minimally or very little, it means that there's very dander that gets released into the air or falls onto the floor. So there's less doggy hair inside your home if you have a hypoallergenic or a minimally-shedding dog like the Yorkie. 
As we can see, it's not just the Yorkie's hair or fur that can trigger canine allergies, but it can also be her saliva, urine, and dander. If you're allergic to the IgE-binding proteins found in your Yorkie's saliva, dander, and urine, then you'll have canine allergies even though the Yorkie is considered a hypoallergenic dog.
For instance, if your Yorkie licks you to show you love and affection and you're allergic to the IgE-binding proteins found in her saliva, then your immune system will activate and try to attack this protein as if it was a bacteria or virus on your skin. When this protein touches your skin, you may have hives or rashes and your skin can become swollen, red, or itchy.
Can you be allergic to Yorkies?
With that said, you can still have allergic reactions to your Yorkshire Terrier even though Yorkies are considered hypoallergenic dogs. So, yes, you can still be allergic to Yorkies even though this dog breed has fine, human-like hair that doesn't shed seasonally and is listed in the low-shedding category.
While Yorkies are hypoallergenic dogs, there are a few ways they can still trigger allergies in humans (we'll get to this next), which is why you'll want to do these two things first before bringing a Yorkie home:
1. Find out if you have canine allergies
Before you get a dog, hypoallergenic or not, we highly recommend that you get tested for canine allergies. The test should let you know which dog allergens will most likely set off or trigger your sinuses.
2. Spend some time with a potential Yorkie puppy first
Before you bring your Yorkie puppy home, you'll want to spend some time with her. You can play with her, allow her to lick your hand, or cuddle with her and see if any of her hair, dander, saliva or even urine triggers your allergies.
Be sure to buy from a responsible and reputable breeder who will allow you to spend as much time as you need with your potential pup and show you any health documents and information of the pup's parents.
At any rate, here are some ways Yorkies or Yorkshire Terriers can affect your allergies.
Dead hair, dander, and dust
When it comes to most canine allergies, the National Institute of Environmental Health Sciences states that there are two canine proteins that trigger them.
These two canine proteins are:
These proteins are found in your furry friend's dead hair and dander. When your K9 friend sheds dander and dead hair, these allergens are released and become airborne. They float around your house and once you inhale them, these allergens end up in your lungs.
Yorkies suffering from dry skin will shed tons of dander. Fortunately, compared with other dog breeds, Yorkies do not have as much dander, which is why it's not really a problem for most pet owners.
Unlike most other dog breeds, Yorkies do not have multiple layers of fur. They have neither an undercoat nor an overcoat. They don't have shedding seasons where they blow out their coats to allow new fur to grow in to keep them cool during the summer or warm during the winter.
Therefore, Yorkies typically do not leave their hair or dander all over your house and will not trigger or heighten your allergies.
Since Yorkies don't shed like most other dog breeds, they rely on their owners to maintain their hair and keep it short. That's because Yorkies' hair (not fur) will keep growing out just like human hair unless the owner cuts it.
This is why it's important that owners brush their Yorkies' hair regularly to avoid any knots and tangles.
Here is a video that will give you an idea of how to properly groom your Yorkshire Terrier.
In this sense, Yorkshire Terriers don't shed as much and dog owners should not have intense allergic reactions from it.
From time to time, you'll find strands of Yorkie hair on your sofa, bed, carpet, or hardwood floor. That's because just like human hair, your Yorkie's hair can and will become loose as their dead hair will naturally fall out. When you're brushing your Yorkie's hair, you can also expect some loose hair to fall out.
Finally, let's not forget about the dust that can be found in your Yorkie's hair. Not only do Yorkshire Terriers love to sit or lay low on the ground, but their long fine hair can act like a Swiffer sweeper or a broom, which can collect up dirt, dust, and pollen from outside such as in your backyard.
When they enter your house, the pollen, dirt, and dust particles will naturally fall out throughout your home. This is why it's crucial that Yorkie owners brush the long hair and wash them to get rid of the dust, dirt, or pollen immediately. It's also a good idea to brush and wash your Yorkie's hair regularly.
Sometimes, your Yorkie's own hair, dander, or dust can give her a sneezing fit. If you find your Yorkshire Terrier sneezing or wheezing, you'll want to open your window for fresh air.
Alternatively, if you're like most dog owners, you'll find an air purifier to be very helpful since it can circulate the air and keep the air clean and free from dust, pollen, mold, odors, and other allergens. Additionally, if you opt for air filters with UV-C light, it can help remove airborne viruses such as influenza, rhinovirus, and staph.
Allergens in the Yorkie's saliva, urine, and feces
Other than your Yorkie's hair or dander, what else could be causing allergic reactions in pet owners?
Your Yorkie's saliva, urine, and even feces. That's because the same two canine proteins found in your Yorkshire Terrier's dead hair and dander (Can f 1 and Can f 2) can also be found in your Yorkie's saliva, urine, and feces.
If you love to cuddle with your Yorkie and she loves to show you her love and affection, she'll most likely like to lick your arm, face, neck, or hand. If you like to play catch or fetch with your Yorkie, you may have to touch the toy ball that's covered in saliva.
In both of these scenarios, it can be difficult to avoid getting into contact with your dog's saliva so here's what you can do.
You can rinse your skin before the saliva slobber dries out or if you're playing fetch with your pooch, you can wear a light glove to avoid getting your skin into contact with the saliva that's on the ball or toy.
If you go with these two methods, you should be fine. If you know you're highly sensitive to your dog's saliva, try not to wait for the saliva to dry because once it dries up, the particles in the saliva become airborne and that is when it can trigger your allergies the most.
When it comes to your dog's poop, you'll want to clean it up immediately. You don't want to just let the poop sit in your backyard. It can take days for your dog poop to decompose and if either you or your Yorkie are not careful, either one of you could step on the poop and bring it into the house.
Any direct contact with the doggy poop can also cause allergic reactions.
You can cross any one of those breeds with the Basset Hound, but the two most popular Basset Hound Pitbull crosses are the Basset Hound Pitbull Terrier Mix and the Basset Hound Staffy Mix.
Want more information? Check out How Long Does It Take For Dog Poop To Decompose? To find out the total number of weeks it takes your dog's poop to fully decompose.
It's also a good idea to set up a schedule or routine to periodically clean or wash your dog's toy and chew-proof dog beds. By cleaning or washing your dog's bed and toys, it helps to minimize the build-up of dried saliva or even urine.
Ticks, fleas, and other nasty parasites
Last but not least, Yorkshire Terriers with ticks, fleas, and other parasites can cause both you and your Yorkie allergies. Parasites like the blood-thirsty ticks and fleas like to hide under your dog's coat and feed off your dog before falling off and leaving your dog with a skin infection or other allergic skin reactions such as rashes and dry skin.
Additionally, fleas like to feed off your dog's dander or dead skin cells and this can also cause itchy skin and cause your pooch to scratch a lot, which will release more dander or hair into the air.
Sometimes the fleas and ticks want to find another hose animal and that could be you. If the parasites come into contact with you, then they can also give you a direct allergic reaction.
Related Article: Engorged Tick Fell Off Dog! Here's What To Do!
DISCLAIMER: THIS WEBSITE DOES NOT PROVIDE MEDICAL ADVICE
The information, including but not limited to, text, graphics, images and other material contained on this website are for informational purposes only. No material on this site is intended to be a substitute for professional veterinary advice, diagnosis, or treatment. Always seek the advice of your veterinarian or other qualified health care provider with any questions you may have regarding a medical condition.
Resources:
https://en.wikipedia.org/wiki/Yorkshire_Terrier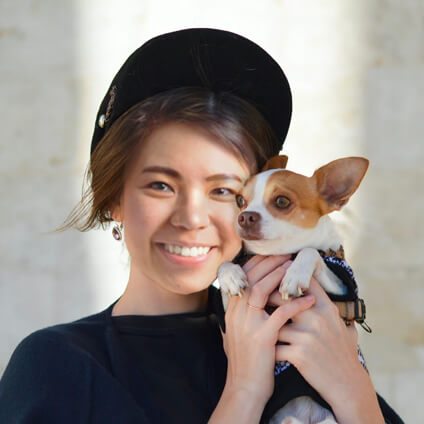 With over five years of specialized experience as an animal writer, my expertise lies in dog nutrition, health, behavior, grooming, and training. I am dedicated to delivering helpful and informative content that caters to the well-being of our furry friends. My primary goal is to empower pet owners with knowledge and ensure our canine companions thrive in health and happiness. In my free time, I love volunteering at local dog rescue centers.